Bike Ahead Biturbo Aero Carbon Wheelset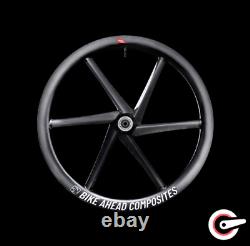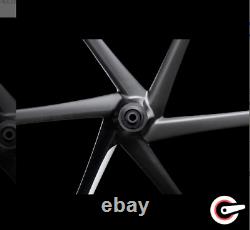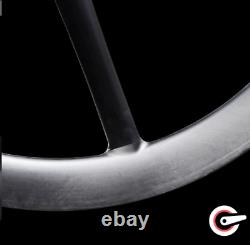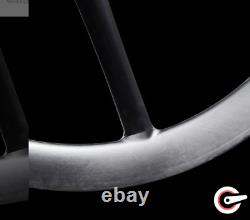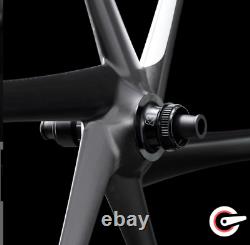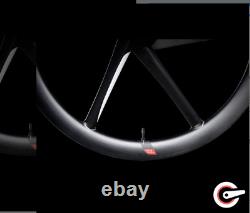 BIKE AHEAD - BITURBO AERO CARBON WHEELSET. The BITURBO ÆRO our first wheel with maximum focus on aerodynamics and lowest weight at same time. Rider weight limit : 95 kg (rider+baggage). Rideable tubeless or with tube.
Rim Profile: 48.5 mm. Rim inner width: 20 mm. Special hubs with DT Swiss technology. Freehub : Shimano HG (11, 12). Wheelbag, tubeless tape, tubeless valves. The BITURBO ÆRO has an aerodynamic rim design with a high profile of 48.5 mm, modern 20 mm inner width and hooked clincher. Together with aerodynamics experts, we have developed the rim and the complete spoke profile with the hub area for an ideal air flow. However, one outstanding ability of our beloved BITURBO ROAD remains the same.
It is the driving stability in crosswinds. A safety factor that was very close to our hearts. The light weight of 1,450g for the set stands for itself, but does not show the particularly favourable mass distribution of this wheel. As with our other monocoque wheels, due to the non-existent tensile load of conventional spokes, we can design the construction that the rim is very light and the rotating masses are in the centre of the wheel.