Bontrager Aeolus Pro 3 TLR Wheelset Rim Brake NEW Front Wheel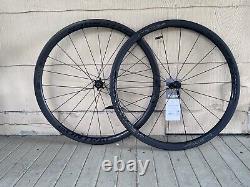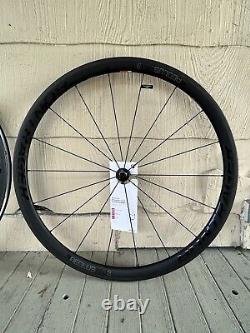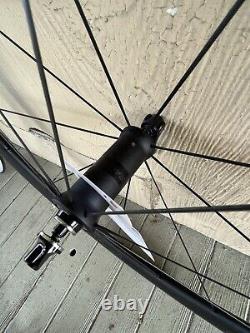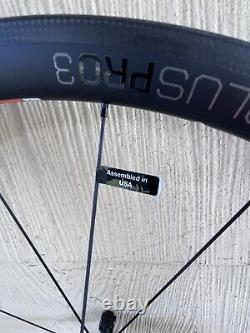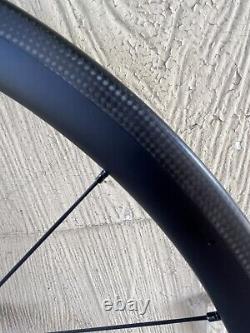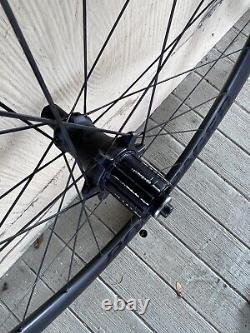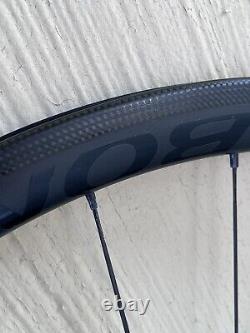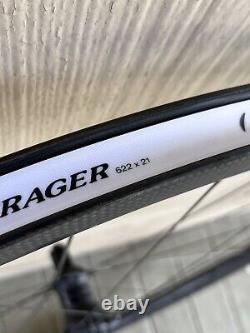 Get yourself a great pair of wheels at an even better price! Want an even better price?
Check out the same listing on Pinkbike or Craiglist Philly area. Front wheel is brand new! Rear wheel has pretty low miles on it. Both wheels run true and have no issues to speak of. The internals of the hubs are based off of DT Swiss. Great braking surface compared to many carbon wheel sets. Can be run tubeless or with inner tubes. The rear wheel was previously set up with an inner tube.
Works great with modern tires from 25c - 32c. Overall a great price, one of the best bang for your buck wheelsets out there. There has never been a better time to upgrade to the feel and performance of carbon wheels.
Aeolus Pro 3 TLR is a full carbon, tubeless-ready rim brake road wheel that balances durability, weight, and aerodynamics for pro-level performance that doesn't break the bank. We started with a proven 35mm-depth shape and added a confidence-inspiring brake track to make a carbon road wheel available to all. D3 Dual Directional Design profile cuts drag at tire-leading and rim-leading edge. OCLV Pro carbon offers an optimized blend of weight, strength, and durability.
Tubeless Ready (TLR) rims allow for quick transition to tubeless system. Confidence inspiring brake track increases stopping power while dissipating heat. 35mm depth OCLV Carbon rim (27mm outer, 19.5mm inner width) DT Aerolite spokes and Alpina locking nipples. Quick release hubs, Bontrager 24 point engagement, 3 pawl hub. Approved for use with Bontrager packaged Black Prince brake pads.