Zip 808 fire crest carbon tubular rear wheel road bike 700c EMS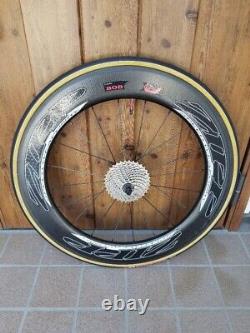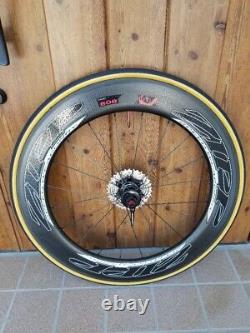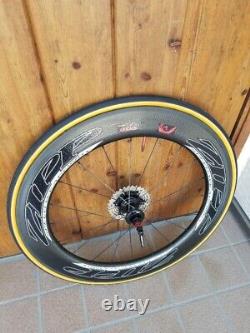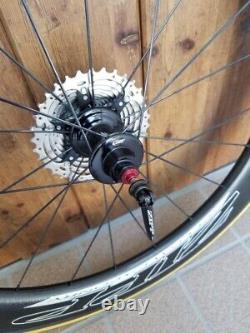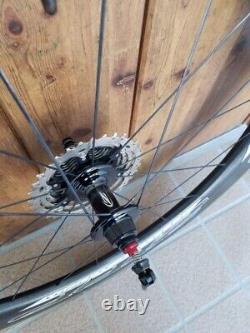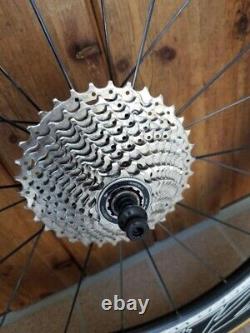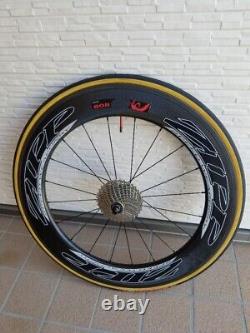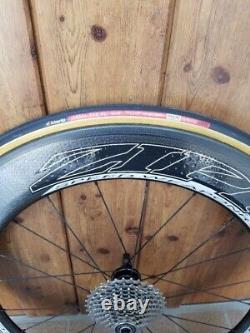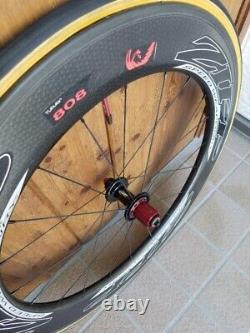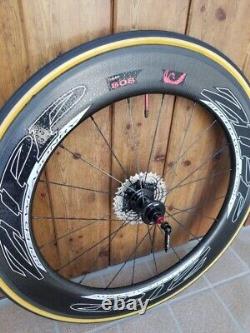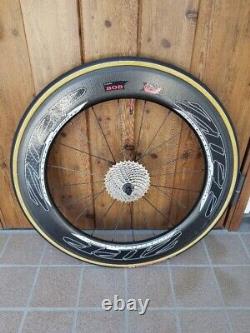 Tire Vittoria Corsa (second-hand goods, rim tape pasted) Accessories Genuine quick release, CS-HG700 sprocket Condition: This wheel has only been used once in a competition. We have been canceled due to corona, and we are not using it. Practice is done on a subbike.
The carbon rim part is also normal. No wear on the braking surface. No problem with hub and free rotation.
The ratchet sound of the free body is dry and loud and has a nice tone. Tires are still in usable condition. The goods are all in the photograph. Please be sure to check the condition of the product by photos. Questions are always available in the message.
Please read POLICY before purchasing products with [AC100V] in the title or products that use a power outlet. If that, please let us know within 3 days you got the item. If it does, please let us know within 3 days of getting the item.
Always check the voltage before claiming a defect. If you do not check by voltage you will not receive a return. Attention Buyers: The voltage for this electronic device is 100V and made for Japan usage ONLY.
In order for you to use this device outside Japan where the voltage is higher than 100V such as 200V-240V, you are required to use a transformer to adjust the voltage to your local country. WIthout using a transformer, this device will be broken. We are not responsible for the damage of this device if you use it without a proper transformer. Failure to check voltage will void the return.